Welcome to The State Key Laboratory of Fire Science (SKLFS), located in China University of Science and Technology, which is in Hefei, Anhui Province, P. R. China.
Hefei is the capital of Anhui Province and hometown of the famous honest and upright official in Chinese history - Bao Zheng, featuring a landscape of half mountain and half lake. Hefei (population 4.8 millions) is the economic, political, cultural, transportation, tourism and information centre. It is an ancient city with a history of more than 2,200 years.The city has a total area of 7, 029 square kilometers.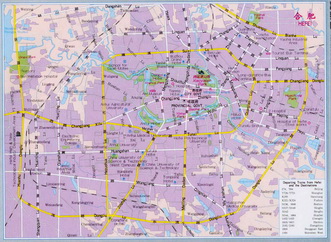 Map of Hefei City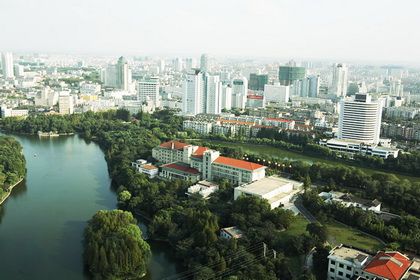 Bird's-eye of Hefei City
The University of Science and Technology of China (USTC) is under the jurisdiction of the Chinese Academy of Sciences (CAS). As a key university of the nation, it is noted for its advanced science and high technology programs, unique management studies and well-tailored disciplines in the humanities.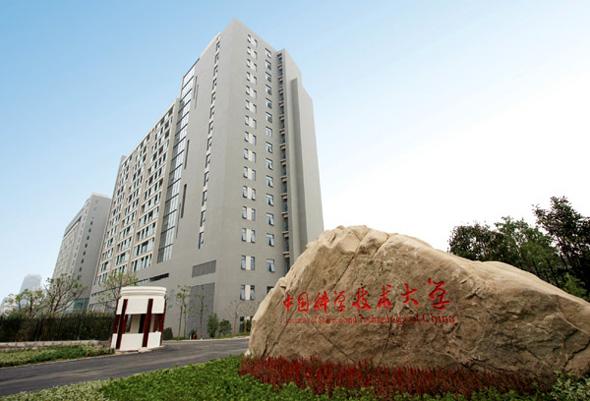 USTC was established in Beijing in September 1958, with Guo Moruo as its first president. Its establishment was regarded as a major event in China's history of education and science. USTC now has eight national key programs of first-level disciplines, four national key programs of second-level disciplines, two programs with major national support, and 19 programs with major provincial and ministerial support. It has 33 national-level and CAS/provincial/ ministerial-level laboratories and research centers, including the National Synchrotron Radiation Laboratory, the Hefei National Laboratory for Physical Sciences at the Microscale, the State Key Laboratory of Fire Science, the National High Performance Computing Center at Hefei, and the National Geophysical Observatory at Mencheng. USTC has 1,163 full-time teachers and 360 researchers, among whom 28 are academicians of the Chinese Academy of Sciences or Chinese Academy of Engineering (CAE), six academicians of the Third World Academy of Sciences, 332 doctoral advisors, 440 professors and 616 associate professors. Of its 15,000 plus students, over 2,400 are doctoral students, over 5,800 are master's students, and more than 7,400 are undergraduate students.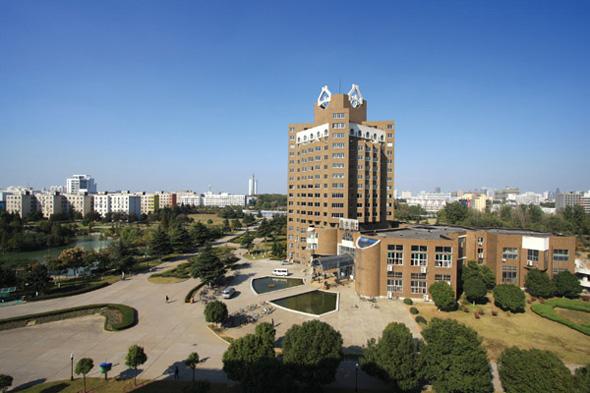 Western Campus of USTC
The State Key Laboratory of Fire Science (SKLFS) is located in the Western campus of USTC.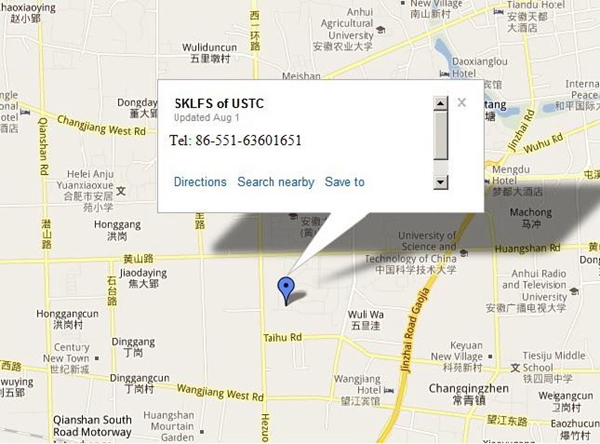 Location: West Campus of USTC,Huang Shan Road, Hefei, Anhui Province, China
Postal Address: State Key Laboratory of Fire Science, University of Science and Technology of China ,Hefei, Anhui 230027,P.R. China
Phone: +86-551-63601651
E-Mail: sklfs@ustc.edu.cn