Welcome to The State Key Laboratory of Fire Science (SKLFS), located in China University of Science and Technology, which is in Hefei, Anhui Province, P. R. China. The State Key Lab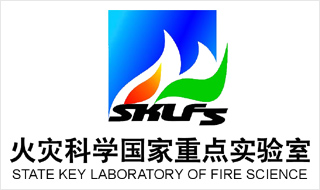 oratories (SKLs) is a list of university laboratories receiving funding and administrative support by the central government of the People's Republic of China. Nearly 300 SKLs have been set up since 1990s, and all the laboratories are managed by the Ministry of Science and Technology of China (MOST). SKLs are regarded as key components of China's science and technology research system. They serve as the base for top-level basic research and applied basic research development, assembling and nurturing outstanding researchers, as well as scholarly exchanges for the country. Generally each SKLFS specializes in one particular area of academic interest. SKLFS is the only national research institution in the field of fire science in China.
SKLFS conducts frontier basic and interdisciplinary researches that combine state-of-the-art knowledge and approaches of chemistry, physics, mechanics, thermo-physics (heat transfer, combustion, etc.), information science, computer science, electronics, automation and material science to investigate fire dynamics and basic principles of fire safety technologies. The mission of SKLFS is to study fire dynamics & key technologies of fire safety, train qualified personnel and endeavor to cater for the growing national demand in fire science research and make fundamental, strategic and forward-looking contributions to the national fire safety. SKLFS pursues to keep itself at the very forefront of fire science discovery and engineering excellence. SKLFS achieves this mission through a strong linkage between basic research and applied research and engineering. SKLFS has also been designed to serve as a national knowledge resource, as well as provide a world renowned resource for training researchers in the field of fire science and fire safety engineering. SKLFS tries to strengthen Chinese scientific foundations for fundamental fire research and fire safety innovation.
SKLFS has three major research directions: 1) Fire Dynamics; 2) Key technology of fire prevention; 3)Theory and methodology of fire safety engineering. In recent years, SKLFS has extended its directions to cover the fire safety relevant public safety topics such as emergency planning, emergency decision-making and human evacuation. In the coming ten years of 2012-2021, several important research topics of SKLFS will be 1) Fire safety of urban public service buildings and building complex; 2) Fire safety in navigation, spaceflight and plateau atmosphere; 3) Fire safety in use of new energy (such as hydrogen energy and Lithium-ion battery); 4) Wildland and urban interface fires; 5) Evolution of multiple urban disasters (including fire) with their prevention and protection.
In its early growth stage, SKLFS was financially supported by the World Bank and domestic investments, and underwent a period of five years of construction. In 1992 SKLFS began to open to the public, and its construction work passed the examinations by the Government in 1995. In 2003, SKLFS was evaluated by MOST for the first time and was graded as an excellent state key laboratory. In 2004, SKLFS won an award for excellent group work in the meeting celebrating the 20th anniversary of the implementation of the SKLs Plan and the 5th anniversary of the implementation of the National Basic Research Program of China.
SKLFS functions under the guidance of an academic committee which is made up from a broad base of senior researches in fire and disaster research field. Altogether there are 13 members of this committee. XU Jianzhong, who is a professor of China Institute of Engineering Thermophysics and an academician of Chinese Academy of Sciences (CAS), holds the committee director. Prof. HE Duohui and Prof. FAN Weicheng, who are both professors of China University of Science and Technology (USTC) and academicians of Chinese Academy of Engineering (CAE), hold the vice director of the academic committee.
Currently, Prof. LIU Naian holds the director of SKLFS, Prof. JI Jie and Prof. HU Longhua hold the vice directors. SKLFS is composed of eight research divisions which include the Building Fire Division, the Wildland & Urban Fire Division, the Industrial Fire Division, the Fire Risk Assessment Division, the Fire Chemistry Division, the Fire Detection Division, the Fire Suppression Division and the Computer Modeling Division. A specific branch of technicians supervises the experimental equipments and devices. SKLFS also publishes a journal named "Fire Safety Science". Currently SKLFS has 49 researchers including 30 professors and 19 associate professors, 8 technicians and 5 administrative staffs.

State Key Laboratory of Fire Science