On September 28th, 2023, Premier Li Qiang of the State Council met with representatives of foreign experts receiving the Chinese Government Friendship Award for Outstanding Foreign Experts at the Great Hall of the People. Dr. Koyu Satoh was invited to attend the meeting.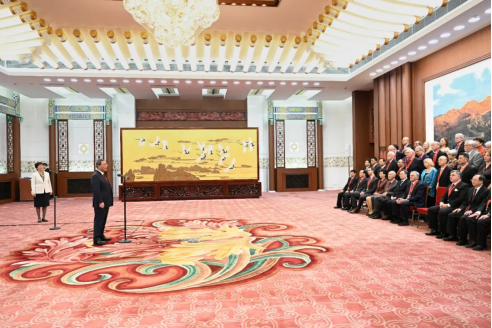 Li Qiang thanked foreign experts for their outstanding contribution to promoting China's scientific and technological progress, personnel training, and modernization. He said that the world today, fraught with conflicts and disputes, is void of friendship and cooperation, and peace and development. Li Qiang said that foreign experts have come to China from afar to promote exchanges, strengthen cooperation, and spread friendship with their concrete actions, and this is particularly valuable in a world full of changes and chaos.
Li Qiang pointed out that China is now advancing Chinese modernization across the board with high-quality development, and leading the overall population of more than 1.4 billion into modernization, which is an unprecedented great cause and will release massive development opportunities and provide a broad stage for business and entrepreneurship. An open China welcomes high-caliber personnel from around the world. Li Qiang expressed his expectations that foreign experts will continue to be deeply engaged in China's development. The Chinese government will continue to optimize relevant policies, take concrete actions to safeguard foreign experts' legitimate rights and interests, and strive to create a better working and living environment for them.
The Ministry of Human Resources and Social Security (State Administration of Foreign Experts Affairs) hosted the Chinese Government Friendship Award Ceremony on September 27th. The minister, Xiaoping Wang, presented the awards to the receivers and delivered remarks. Dr. Koyu Satoh presented the Award Ceremony, as a foreign expert of the University of Science and Technology of China (USTC).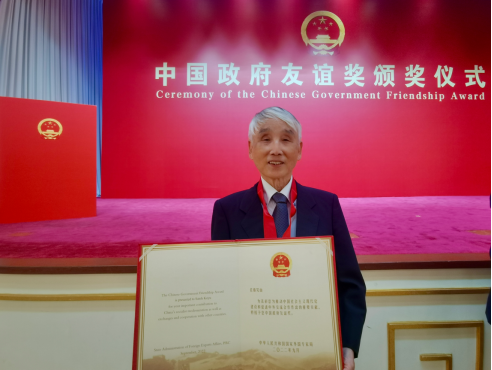 Dr. Koyu Satoh has made a significant contribution to basic scientific research of forest fires. He had been working at USTC for more than 10 years. He is now a foreign expert at the State Key Laboratory of Fire Science (SKLFS) of USTC. He has dedicated his profession to the construction of the Peaceful China Initiative for a long time, especially in terms of large-scale fire research in Chinese fire safety technology. Due to his outstanding contribution to Chinese education and scientific development, he was also awarded the 15th Huangshan Friendship Award of Anhui Province.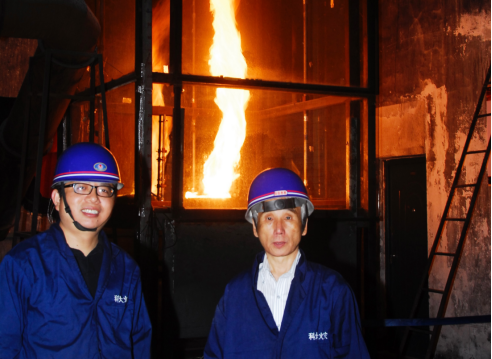 The Chinese Government Friendship Award is the highest award for foreign experts who have made outstanding contributions to China's socialist modernization as well as exchanges and cooperation with other countries. In recent 4 years, there have been 3 foreign experts from USTC receiving the Chinese Government Friendship Award, including Dr. Koyu Satoh (2022), Prof. Bjoren Nashan (2019), and Prof. Anton Zeilinger (2020).