SUMMARY OF THE 1ST INTERNATIONAL SYMPOSIUM ON LITHIUM BATTERY FIRE SAFETY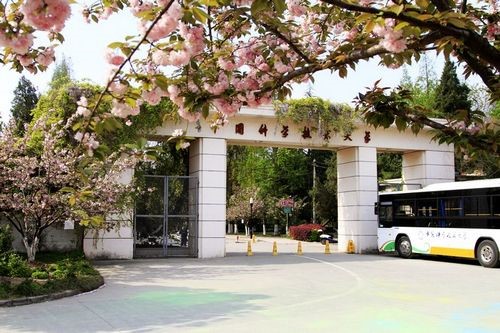 State Key Laboratory of Fire Science (SKLFS) at University of Science and Technology of China (USTC) hosted the 1st International Symposium on Lithium Battery Fire Safety (ISLBFS) on July 18 to 20 in 2019. The Chemical Safety Committee, Chemical Industry and Engineering Society of China (CSC-CIESC), and China Energy Storage Alliance (CNESA) co-hosted this distinguished symposium. The Symposium was a success in regards to the quality of the papers and posters presented. Nearly 300 delagtes from 6 countries and more than 80 research institutes gathered together in Hefei to discuss the fire safety and prospects of lithium battery.

Before this symposium in July 18, a workshop on publication and technology was chaired by Wei Liu, Secretary General of CNESA.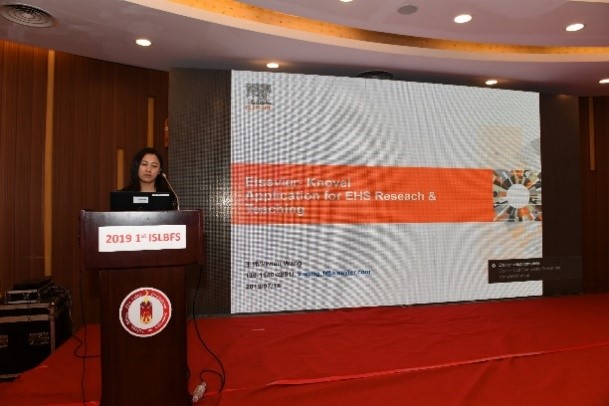 In this workshop, Dr. Jiqing Sun, editor-in-chief of Matter, a material science with Cell Press and Vivian Wang, the Elsevier engineering solution manager, explained paper publishing and the use of Knovel references tool. Dr. Zhuang Cai from Sungrow Power Supply Co., Ltd., and Dr. Lei Ge from Anhui CAS-Zhonghuan Security Intelligence Equipment Technology Co., Ltd., shared the fire safety technology of lithium battery energy storage.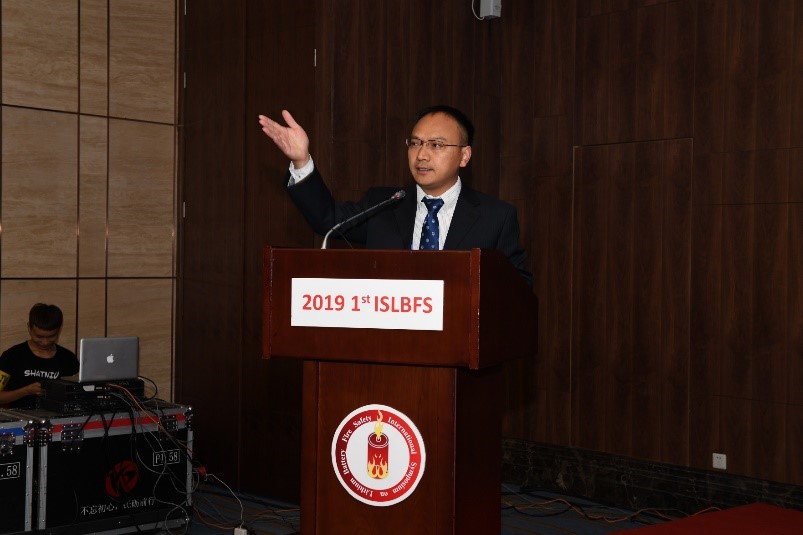 Professor Qingsong Wang, chairman of the Symposium, University of Science and Technology of China, chaired the opening ceremony of the symposium in the morning of the 19th. The executive vice president Zhenhua Yu, on behalf of the CNESA, Professor Jinhua Sun, on behalf of the CSC-CIESC, and Professor Naian Liu, on behalf of the SKLFS, USTC, delivered speeches in succession.
Professor Jennifer Wen from Warwick University, Professor Stanislav Stoliarov from the University of Maryland, Professor Chi-Min Shu from National Yunlin University of Science and Technology, Professor Yan Wang from Worcester Polytechnic Institute, Professor Ofodike Ezekoye from The University of Texas at Austin, Director Ning Shi from Qingdao safety engineering research institute of China petroleum and chemical corporation, Prof. Shaoyu Zhang of the Tianjin Fire Research Institute, and Dr. Jian Lin, CTO of Jiangxi YOTTEO Auto technology Co., Ltd., and others are Invited to attend this symposium.

Professor Stanislav Stoliarov from the University of Maryland, Associate Professor Li Wang from Tsinghua University, Professor Jennifer Wen from Warwick University, and Professor Qingsong Wang from University of Science and Technology of China, were invited to give plenary
speach on the thermal runaway mechanism and mitigation, understanding insight of thermal runaway, predicting Li-ion battery thermal runaway, and Lithium ion battery failure mechanisms, were fully explained.
26 oral presentations and 20 posters were presented in the following six sessions in the field of lithium battery safety:

Thermal runaway and propagation, Heat generation, Abuse condition and venting, Capacity fading and life prediction, Thermal management, Fire extinguishing and safer materials
The selected papers will be recommended to the LiB Fire Special Issue of Fire Technology for peer review. Fire Technology is the interdisciplinary journal of the National Fire Protection Association (NFPA), the Society of Fire Protection Engineers (SFPE) and Springer Nature, spanning the whole range of fire safety science and engineering. It is the oldest fire journal, publishing continuously since 1965.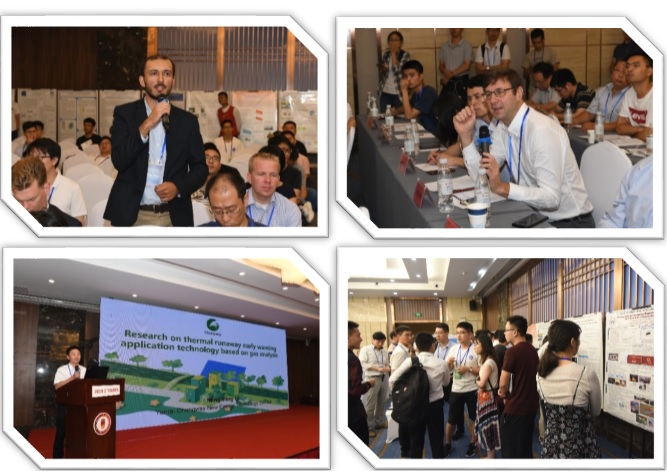 At the closing ceremony of the Symposium, Professor Qingsong Wang summarized the preparatory process of the 1st International Symposium on Lithium Battery Fire Safety.
The local organization committee is very honored to have hosted this prestigious symposium and to receive so much positive feedback from the participants. The symposium would not have been possible without the hard work of the staff at State Key Laboratory of Fire Science of University of Science and Technology of China and the volunteer students! Finally, Professor Wang looks forward to the future development of lithium battery fire safety, and hopes that the 2nd International Symposium on Lithium Battery Fire Safety will have a good vision and meet you again!
News from State Key Laboratory of Fire Science