2019 International forum on the Frontier of Safety Engineering Materials and Technology was successfully held by the State Key Laboratory of Fire Science of University of Science and Technology of China in Hefei on October 22-24, 2019. The forum aimed to jointly discuss the scientific frontier, hot issues and new technologies in the field of safety engineering materials.
On the afternoon of October 22, Professor Yuan Hu presided over the opening ceremony and introduced the experts and scholars at home and abroad. Professor Naian Liu delivered a welcome speech on behalf of the State Key Laboratory of fire science at the open ceremony. He briefly introduced the development process, research fields and research achievements of the laboratory, expressed warm welcome and heartfelt thanks to all forum participants, and wished the forum a complete success.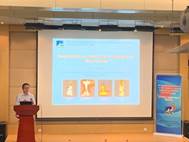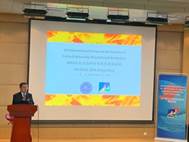 Nine plenary speakers were invited to the forum, including Professor Serge Bourbigot (Unité Matériaux et Transformations, France)、Professor Jaime Christopher Grunlan (Texas A&M University)、Dr. Jurgen Horst Troitzsch (Fire & Environment Protection Service, Hessen, Germany)、Professor Manfred Doring (Fraunhofer Institute for Structural Durability and System Reliability LBF, Germany)、Professor Oleg Korobeinichev (ICKC, Russia)、Professor Yongchang Wang (University of Manchester, UK)、Dr. Kelvin Kei-wei Shen (Rio Tinto Minerals, USA )、Professor Gaelle Fontaine (Ecole Nationale Supérieure de Chimie de Lille, France)、Professor Hao Wang (University of Southern Queensland, Australia). The topics are Synergy of Flame Retardant Systems, Nanocoatings for Flame Retardancy, Fire Safety Regulations and Standardization, DOPO-Based Flame Retardants, Flame Retardant Rigid Polyurethane Foam, Assessing Structural Fire Protection Materials, Commercial Flame retardant in E/E, Flame Retardancy of Acrylonitrile Butadiene Styrene, Composites Part B: Research Hotpots of Flame Retardant Materials.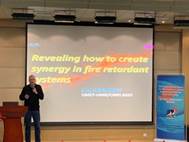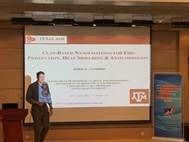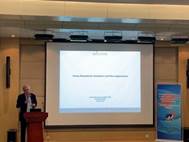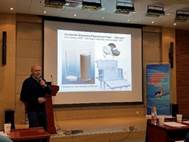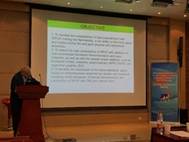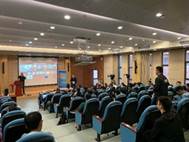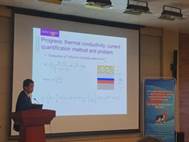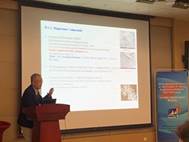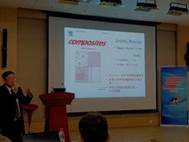 At the end of the forum, Professor Yuan Hu presented the latest research progress of safety engineering materials in the State Key Laboratory of fire science, and expected everyone to strengthen academic exchanges and international cooperation, so as to promote technological innovation in the field of safety engineering materials.
More than 80 experts and students from the University of New South Wales (Australia), Southwest University of Science and Technology, Hefei College, Anhui Jianzhu University, Anhui University of Technology, Anhui University of Science and Technology, Nanjing University of Technology, China University of Geosciences (Wuhan) attended the forum, and actively participated in discussions, sharing knowledge and benefiting a lot from communication with each other.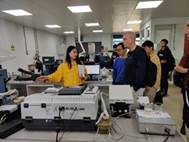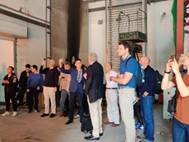 During the forum, the participants visited the State Key Laboratory of Fire Science, understood the latest scientific research achievements of the laboratory. The forum provides a platform for experts and laboratory researchers to extensive exchanges with each other, and improves the international academic influence of the laboratory.