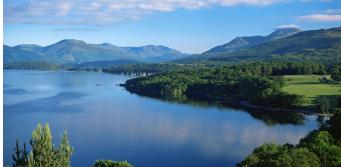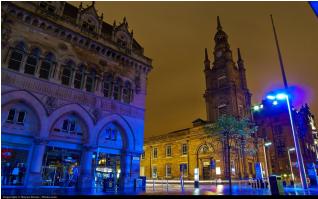 CONFAB 2015
The First International Conference on
Structural Safety under Fire & Blast
2-4 September 2015, Glasgow, Scotland, UK
Call for papers:
Abstracts of about 300 words on any of the themes of the conference described overleaf are invited. Abstracts should be sent to ASRANet or any of the co-chairs of the organising committee, whose full contact details are provided in this leaflet. If the abstract is judged to be within the conference remit and of adequate quality after peer review a notification of acceptance will be communicated with a request to submit the full paper. Each paper will be peer reviewed by up to three members of the International Advisory Committee chosen on the basis of the content of the paper and their comments for final acceptance and amendments
communicated to the corresponding author, with a request to submit the final version to included in the conference proceedings. Conference proceedings will be made available on a USB stick along with printed abstracts of all contributions at registration. In order to ensure the production of the conference proceedings on time, final manuscripts will required to be submitted by the date indicated in this leaflet.
KEY DATES
Deadline for abstracts:                 15 Dec 2014
Notification of acceptance:               15 Jan 2015
Submission of full papers:               15 May 2015
Communication of reviewer comments by: 15 Jun 2015
Early bird registration by:               15 Jun 2015
Final submission by:                  15 Jul 2015
Registration closes:                  01 Aug 2015
VENUE
Thistle Glasgow Hotel
Cambridge Street, Glasgow G2 3HN
Hotel: 0871 376 9043 / +44 845 305 8319
Fax: 0871 376 9143 / +44 845 305 8358
CONTACT
ASRANet Ltd.
5 St Vincent Place
Glasgow, G1 2DH
Phone: +44 141 275 4801
Email: asranet@live.co.uk
Web: www.fireandblast.co.uk
Further information on ASRANet and updates on its conferences can be
found on its website: www.maritime-conferences.com/ASRANet/
To contact the organisers, please use the following email addresses:
Professor Asif S Usmani: asif.usmani@ed.ac.uk
Professor Yong Lu: yong.lu@ed.ac.uk
Professor Purnendu K Das: asranet@live.co.uk
CONFAB 2015.pdf